Tego is proud to announce that CRN, a brand of The Channel Company, has chosen Nolan Smith, CEO, and Jennifer Vosburgh, Vice President of Marketing, as 2022 Next-Gen Solution Provider Leaders. This list honors the exceptional individuals who are key contributors to driving growth and strategic direction for the companies they work for today and are poised to be tomorrow's channel innovators.  
The third-annual Next-Gen Solution Provider Leaders list includes 62 rising star executives, managers and directors, 40 years of age or younger, who have demonstrated clear leadership qualities in their roles at integrators, VARs, MSPs and other IT solution provider organizations.
Nolan Smith joined Tego in 2011 and acquired the business from the former owners in 2017. Since then, he and his partners have worked diligently to create a culture of creativity, individuality, and accountability with a healthy work-life balance for its employees while tripling revenue over the five year period following the acquisition. He has directly contributed to the company's record annual revenue by securing the largest 'solution plus services' deal in company history for a new client this year. In addition to managing a team of highly-skilled engineers, he continuously researches, evaluates and curates Tego's solution portfolio. Smith is also heavily involved in working with industry partners to deliver solutions to Tego customers which help them create a competitive advantage in their own businesses.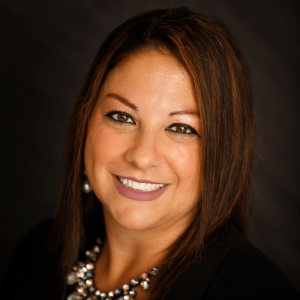 After joining Tego in May of 2021, Jennifer Vosburgh developed a winning marketing strategy that has helped the company improve brand awareness and generate new opportunities through lead generation efforts. Tego's event marketing strategy is focused on delivering unique experiences while providing quality content. She works closely with industry partners on channel marketing to deliver new opportunities for Tego and utilizes Marketing Development Funds (MDF) to consistently offset a portion of the marketing budget year over year. 
"I am proud of the work our team does every day to push the company forward by putting the needs of our clients first," said Smith. "A lot of hard work goes into creating and providing the best technology selection experience, and of course those who have worked with Tego before know our technical delivery and project management people are world class. This award from CRN is for them too."
"CRN's Next-Gen Solution Provider Leaders list pays tribute to the IT channel visionaries and trailblazers who are ushering in the next era of the IT channel," said Blaine Raddon, CEO of The Channel Company. "We would like to formally congratulate the individuals featured on this year's list for bringing fresh ideas and innovations that exemplify the very best of what the IT channel has to offer."
The Next-Gen Solution Provider Leaders list will be featured in the December issue of CRN Magazine and can be found online at www.crn.com/NextGenSPLeaders.