Tego Partners
Nolan Smith
brings his entrepreneurial spirit and thought leadership to help IT organizations define and evolve their vision and execute their strategy. For the last 15 years, Nolan has served in technical advisory roles for Fortune 500 and other publicly traded companies across a variety of industries including Aerospace, Energy, Global Manufacturing and Media. Nolan's technical background before coming to Tego is in IT Operations with a focus on business continuity.Nolan is a student of the game and enjoys research projects, tracking market dynamics and learning about emerging technology. Nolan lives in western North Carolina with his wife Kristen and two children, and enjoys cooking, reading and real-time strategy games.
Originally from Rocky Mount, NC,
Hatcher Kincheloe
is a proud Eastern North Carolinian and a 2008 graduate of the University of North Carolina.  After a brief career in sports marketing with stints at Sport and Properties, Inc. and IMG College, Hatcher joined Tego as a Sales Executive in 2014 and ultimately led the management buyout of Tego from its founders in 2017. Today, he oversees sales and business development as well as the day-to-day business operations of Tego.Hatcher's focus is on building an organization that redefines the value that customers should expect from their technology partners. While we value personal relationships with all of our clients, he believes Tego's greatest strength  is our ability to build strong technical partnerships with our customers that are based exclusively on execution and results. Hatcher currently resides in Raleigh with his wife Anna Vaughn and daughter Lucy.
Paul Glenn
is a seasoned sales executive who has over ten years' experience in generating new and recurring revenue. As a Partner at Tego, he is responsible for managing employee benefits, payroll, and finance. In addition, Paul still has a strong role in securing new business while managing a Tego subsidiary in India, Tego Data Solutions Private Limited. A 2009 graduate of UNC-Chapel Hill, Paul has a passion for helping organizations grow and succeed. Prior to joining Tego, Paul started his sales career at Applied Thermoplastic Resources where he was responsible for business development. He also spent time at IMG as a Financial Services Representative.
Company Leadership
Johanna Berry, Vice President of Operations
Johanna is responsible for overseeing sales support and customer service for the organization, as well as providing project management services. She brings over 20 years of sales, account management, and project management experience to her integral role. Johanna and her team pride themselves on providing fanatical service and support to our staff and customers. Prior to joining Tego, Johanna held sales and account management positions within NetApp, Motorola, and AT&T. Johanna earned a B.A. in English from the University at Buffalo and has completed Masters courses in Business Law, Organizational Change Management and Communications, and holds a Project Management certification (CAPM®).
Johanna has been named to the CRN Women of the Channel list twice. She and her husband Chris are both technology industry professionals and reside in Holly Springs, NC with their mixed-shepherd rescue named Roo.  Johanna considers herself a fierce tabletop games competitor, enjoys the NC outdoors and loves traveling with her friends and family.
Jason Buckner, Director of Professional Services
Jason is responsible for overseeing the professional services engineering team at Tego. With over 16 years of experience, in a wide variety of industries including software development, manufacturing, logistics, financial, and large multi campus organizations, he understands the complex intricacies involved in bringing on-premise and hybrid cloud solutions to life for any customer and environment.
Jason is a graduate of UNC-Charlotte with a double major in Management Information Systems and Industrial Operations Management with an elective minor in History. He currently still resides in Charlotte enjoying the local sports scene and everything else on two wheels.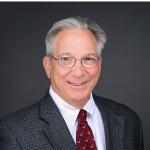 John DeMasi, Vice President of Sales
John brings a wealth of knowledge and real-world, practical experience to the team as a seasoned sales and engineering professional developing and leading high-performance teams.  His diversified background includes Information Technology, Sales Engineering and Manufacturing, Defense, and Oil Exploration.
With his sales, engineering and process-oriented background, John takes pride in understanding and solving business problems.  He also has a passion for developing sales professionals and building strong relationships based on honesty, trust and integrity.
John received his BS in Engineering from Worcester Polytechnic Institute (WPI) and his MS in Financial Management from Fairfield University. He enjoys traveling with his wife, Janina and spending time with their three children and their families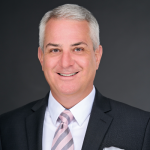 Greg Manson, Vice President of Security, Audit, and Compliance
Boasting an impressive 18-year career in IT leadership roles within healthcare, medical device, and pharmaceutical industries, Greg Manson solidified his reputation as a strategic and forward-thinking professional. His subsequent 11-year journey witnessed him build the Security, Audit, and Compliance department at a prominent Managed Service Provider (MSP) in Raleigh, and later replicated this success at a nationwide MSP, reaching clients across the U.S. Now, Greg is bringing his wealth of experience to Tego, where he is currently spearheading the creation of a pioneering Advisory department.
These experiences have endowed Greg with a comprehensive understanding of an array of regulations, compliance initiatives, and cybersecurity complexities. At Tego, his mission remains consistent: to aid clients in reducing IT-related risk to their systems and data. His broad security, audit, and compliance knowledge base includes risk identification and mitigation, systems security management, and developing internal audit and governance solutions. He has adeptly led SOC 2, Type 2 attestations, ISO 27001 certification initiatives, and managed diverse client programs including CMMC, PCI, HIPAA, SOX, GDPR, and CCPA.
Certified as an ISACA Information Systems Auditor (CISA) and a Data Privacy Solutions Engineer (CDPSE), Greg has recently added CMMC-AB Registered Practitioner to his extensive credentials. This positions Tego as a CMMC-AB Registered Provider Organization, leveraging Greg's background to assist numerous clients in the Defense Industrial Base in complying with the rigorous Defense Acquisition Regulations Supplement (DFARS).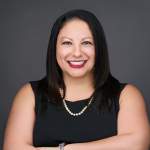 Jennifer Vosburgh, Vice President of Marketing
Jennifer is a seasoned Marketing and Communications professional. With nearly 20 years of experience, she has a strong background in Marketing, Communications, and Event Management. Her passion for helping businesses improve brand recognition, company culture, and revenue has led to increased profitability and employee retention for several companies. As Vice President of Marketing at Tego in Raleigh, NC, Jennifer is responsible for delivering full-scale Marketing Campaigns across all platforms including website, email, social media, events, and more. 
A 2005 graduate of UNC-Charlotte, Jennifer has been in a Marketing role for almost her entire career. She spent the first ten years of her career in Charlotte, NC working for one of the largest newspapers in the Southeast where she quickly rose through the ranks to work with million-dollar accounts. She was also previously Director of Marketing at a national security company, where she rebranded three company acquisitions within a year. She moved to Raleigh in 2015 and joined a well-known MSP where she tripled the ROI for marketing campaigns, increased partner funding by over 40%, and helped the company achieve record profits. Prior to joining Tego, Jennifer was also VP of Marketing at a national MSP, where she led a team of seven people that surpassed its annual lead generation goals during a global pandemic. Throughout her time at Tego, Jennifer has developed a marketing strategy focused on delivering unique event experiences. 
Jennifer has been named to prestigious IT industry lists such as the CRN Women of the Channel list five times and the CRN Next-Gen Solution Provider twice. She volunteers with the American Marketing Association Triangle Chapter and serves as a mentor to several marketing professionals.