Tego is proud to announce that CRN®, a brand of The Channel Company, has named Johanna Berry, VP of Operations, and Jennifer Vosburgh, VP of Marketing to its Women of the Channel list for 2022. This esteemed list honors the incredible accomplishments of female leaders in the IT channel. Those named on this annual list come from all corners of the IT channel — including vendors, distributors, and solution providers whose vision, expertise, and contributions make an impact on the industry every day.
By bringing innovative concepts, strategic business planning and comprehensive channel initiatives to life, these extraordinary women support partners and customers with exceptional leadership. CRN celebrates these women, who are so deserving of recognition, for their constant dedication to channel excellence.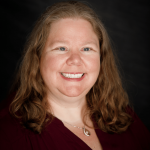 Johanna, who joined Tego in 2009, is a first-time honoree for the list and the ultimate Servant Leader of Tego. She built a Sales Operations department from the ground up through her tireless pursuit of solutions for internal and external customers and her superhuman attention to detail. Under Johanna's leadership, her team has improved the quoting process, client billing, project execution, and is integral to her company's 95 NPS score. She also took the initiative to build out the Project Management practice for Tego and implemented a client feedback process to solicit open ended feedback and overall satisfaction from our clients. 
"We are so proud to have CRN recognize these two outstanding leaders who work hard every day to delight Tego customers and support our team," said Nolan Smith, CEO of Tego. "Johanna was the first hire Tego made back in 2009, and she continues to be the paragon of grit and ingenuity that we all should aspire to be. She has taught me so much in our 11 years working together and yet she continues to raise the bar. Nothing makes me prouder than to see my dear friend receive recognition for the amazing work she does."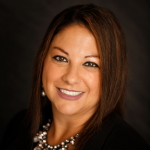 Jennifer, a four-time honoree of the list, joined Tego in 2021 to accelerate the company's marketing strategy. In her time with Tego, she has improved the company's social media following, managed over 30 events, and created content and collateral to illustrate Tego's value. A marketing veteran, Jennifer has helped numerous companies achieve record profits due to her strategic approach to marketing by creating unique event experiences, lead generation, and content creation.
"I have the utmost pride and respect for what Jennifer has been able to accomplish at Tego since she joined us in 2021," said Smith. Jennifer overcame tremendous friction getting a company of technical engineers to market themselves, and we are reaping the benefit of her hard work. She has the rare ability to not only perform at a high level individually but also to energize others to perform at their best."
 "We are proud to once again recognize the remarkable leaders on this year's Women of the Channel list. Their influence, confidence, and diligence continue to accelerate channel success significantly," said Blaine Raddon, CEO of The Channel Company. "Their accomplishments will inspire others, and we look forward to witnessing their future contributions to the channel."
CRN's 2022 Women of the Channel list will be featured in the June issue of CRN Magazine and online at www.CRN.com/WOTC.